Pregnancy and Chiropractic Care in La Porte
Enjoying a Happy, Healthy Pregnancy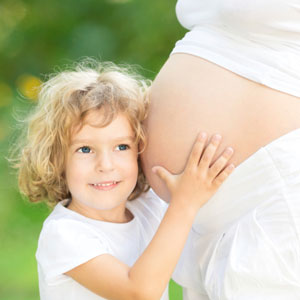 Pregnancy is an incredible time in your life when your body is going through changes to accommodate your growing baby. You might also end up experiencing common pregnancy-related problems that affect you:
Anxiety
Bowel and bladder troubles
Emotional changes
Headaches
Heartburn
Many pregnant women have reported that chiropractic care can help with these and more. Dr. Peres has given women the ability to have an easier childbirth by receiving regular chiropractic care, especially when compared with a previous pregnancy where they didn't have chiropractic checkups. It's not just about improved delivery, either — when you have better nerve flow and neurological function, you can pass these benefits onto your child in utero.
Receiving Comfortable, Effective Care During Pregnancy
Dr. Peres has a specialized table that allows you to lie on your stomach comfortably during each trimester. If your OB/GYN has diagnosed you as high risk, we are happy to get approval from them before starting.
None of the techniques used will ever put you or your baby at risk, and we have gentle adjustment methods to use, including the Webster Technique.
Chiropractic care is completely safe for you to receive during pregnancy.
Allow your baby the best possible chance at health while being free from discomfort. Contact us today to book your time with our experienced team!
---
La Porte Chiropractic Associates | Pregnancy Chiropractor | (281) 471-5570